This Season's Cutest Swimsuits Under $100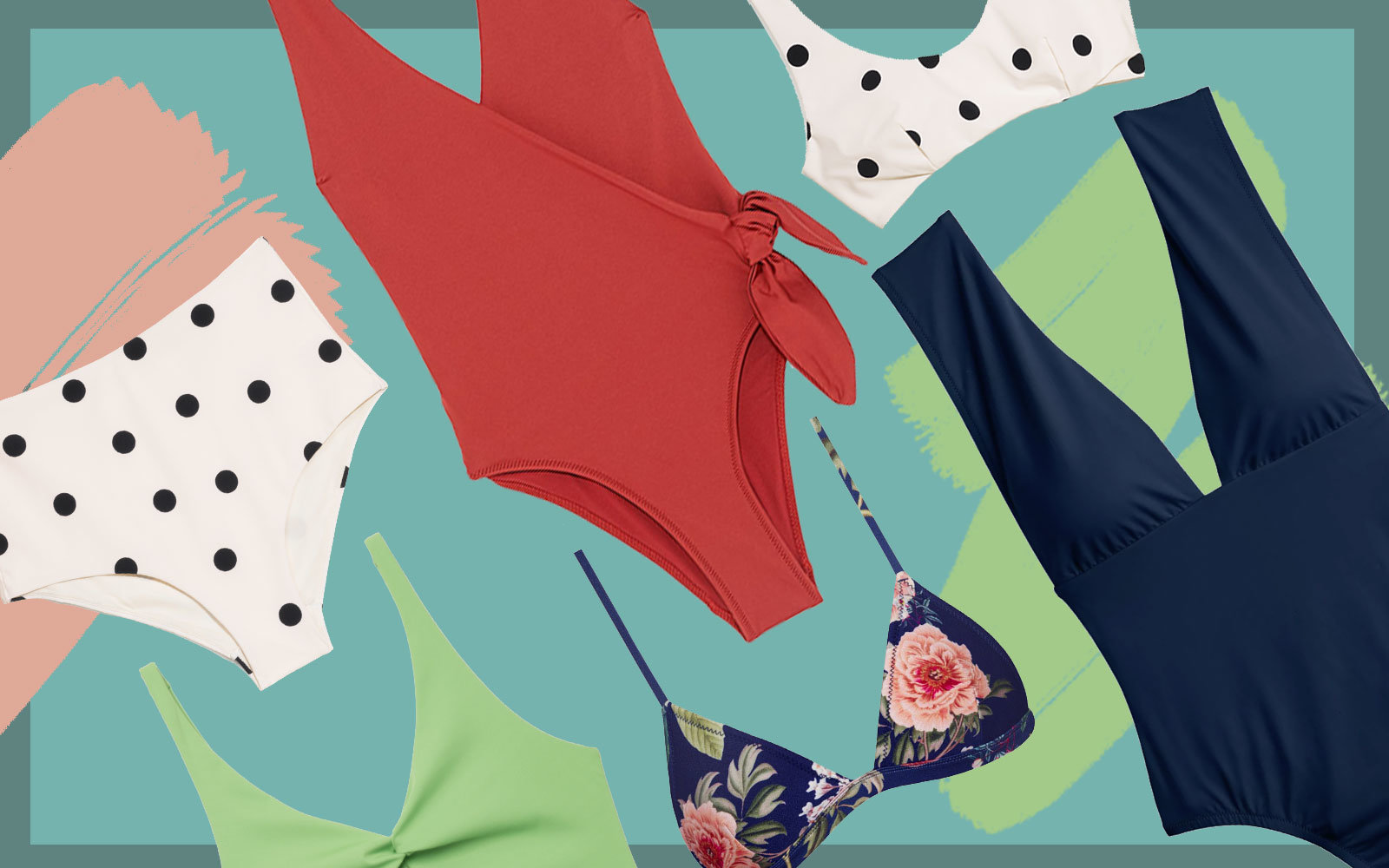 There's something undeniably fun about filling up an online shopping cart with new swimwear as summer rolls around. Whether you're shopping for upcoming travels or local weekends of barbecues and pool parties, there are few investments that provide that same blissful excitement as the swimsuit you'll prance around in on those sunny, out-of-office days.
While there's no better time than now to shop for swim — with fun trends and new designers emerging by the minute — swimwear prices over the years have certainly gone up. With many popular swim lines averaging $200 or more for a set, it makes buying this summer staple a little less fun and a little more stressful.
Related: 17 Stylish Straw Bags to Wear Beyond the Beach
To put the fun and ease back into swimwear shopping, we've rounded up the 10 cutest cheap swimsuits and bikinis of the season. And just because these price tags are low — like $29 low — doesn't mean your swim style will be any less chic.
Courtesy of Zara
Zara side-tie swimsuit
To buy: zara.com, $50
Courtesy of J.Crew
J.Crew V-neck swimsuit
To buy: jcrew.com, $98
Creamy Sausage & Veggie Pasta
Classic creamy pasta recipe gets a flavorful upgrade with seared rope smoked sausage. Make this for dinner tonight.
Courtesy of & Other Stories
& Other Stories polka-dot bikini
To buy: (top) stories.com, $25; (bottom) stories.com, $29
Courtesy of H&M
H&M halter swimsuit
To buy: hm.com, $30
Courtesy of Mango
Mango crochet bikini
To buy: (top) mango.com, $40; (bottom) mango.com, $30
Courtesy of Cos
Cos mint green swimsuit
To buy: cosstores.com, $49
Courtesy of Target
Target smocked top bikini
To buy: (top) target.com, $17; (bottom) target.com, $12
Courtesy of Uniqlo
Tomas Maier x Uniqlo long-sleeve swimsuit
To buy: uniqlo.com, $40
Courtesy of American Eagle
Aerie high-leg swimsuit
To buy: ae.com, $50
Courtesy of Triangl
Triangl floral bikini
To buy: triangl.com, $79