5 Flawless Makeup Tips For Dusky Skin Tone Women To Look Their Best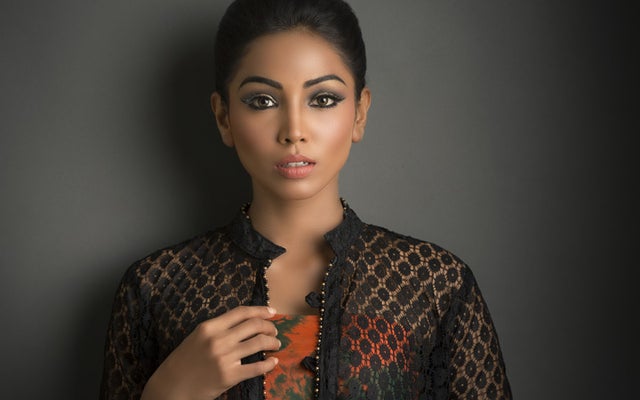 Pick the right foundation. It is important that your base matches the colour of your skin. While you might not feel the colour difference, it is very easy to spot.
Never miss concealer. Concealer not only hides the unwanted blemishes but it also makes the skin tone even. If you wish to opt for an au naturel look, then you can apply only concealer and ditch the foundation.
Picking the right colour. Those who have dusky skin often find it difficult to pick the right eyeshadow palette and lip shades. For such a skin tone, browns and nudes work the best. If you feel like experimenting, you can also go for neon hues. However, you should stay away from coral and orange shades.
Never forget to highlight your eyes. Dusky women usually have deep-black eyes and brows. To accentuate these features, you can opt for thick brows and bold smokey eyes.
Opt for contrasting colours for blush. While coral lips shades are a big no-no for dusky girls, berry and deep orange hues can make for the perfect blush. However, beige and brown shades should be avoided.
Finish with the powder. To get that flawless finish, make sure to dust the face with a translucent powder. The banana powder can also be used instead of a translucent one.
Balance is important. The whole look will come together nicely only when it will be balanced. Do not opt for too many colours at once and if you feel that your look is too simple, then add the wow factor with the help of a highlighter.
Dark skin tends to look ashy when it's dry so ensure that you properly moisturise your skin before starting your makeup
Don't skip primers. Either look for a mattifying primer or a pore-filling primer, according to your skin's needs
For colour correction, use orange or red concealer instead of pink, blue, yellow or green. Orange, and red work best because these colour correcting shades neutralize dark brown discolouration that women of colour experience
Balance out your eye and lip makeup as having both dramatic eyes and lips can be overwhelming and can even make you look like a clown. If you're wearing dark red lipstick then keep your eyes neutral and if you are going for a smokey eye then wear beige or nude lipstick
Use products that have been designed for darker skin tones and opt for brands that offer a wide range of shades that goes well with different undertones
To make your eyes pop, use an eyeshadow primer. On darker complexion, it's hard to deposit brighter colours. So if you wish to play with bright reds and yellows, don't forget to wear eyeshadow primer
Bright pink blusher can give brown skin tones an ashy appearance so use either a warm magenta or golden pink blushers
When it comes to highlighter, reach for the one that has gold, rose gold, or bronze tones. As much as we all love silvery and pink-hued highlighters, we cannot use them because they look weird on dark complexions