Startup company Roundtrip scores $5.1 million in investments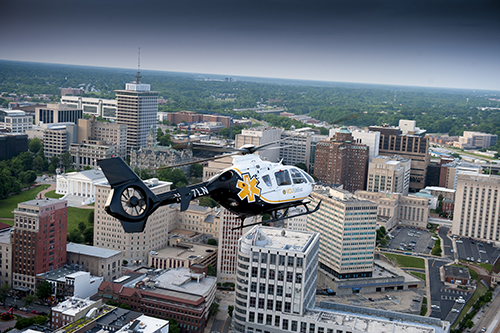 Investors recently put $5.1 million into Roundtrip, a technology startup company with offices in Richmond and Philadelphia.
The latest investment round follows $1.8 million in seed funding raised in March 2018 for Roundtrip, which developed a computer software platform that enables health care providers to book rides for patients to and from medical appointments, helping to reduce costly "no shows" at medical appointments.
The company, founded in 2016, now provides its technology to about 275 health care facilities and heath plans nationwide.
"What we offer to our clients is a healthcare transportation marketplace," said Ankit Mathur, co-founder and chief technology officer of Roundtrip.
The Series A fundraising round was led by Motley Fool Ventures, a venture capital fund that invests in early-stage technology businesses.
The round included "major participation from a multi-billion dollar international healthcare software and medical device company," Roundtrip said. It didn't disclose the name of that company.
Also participating in the new funding round for Roundtrip were Ben Franklin Technology Partners and Johns Hopkins University, both of which had been part of the seed funding round in 2018.
The money will enable Roundtrip to enhance its software capabilities and add to its staff in sales, engineering and account management, the company said.
Roundtrip employs 26 people at its offices in Philadelphia and in Richmond, where it has space in the Startup Virginia business incubator in Shockoe Bottom. In the Richmond region, the company has developed partnerships with VCU Health, Bon Secours Health System and GRTC.
"We are hiring pretty quickly," Mathur said. "We are looking for talent across the board, whether it is in marketing, user experience design, sales, software engineering, product management - all of the above."
"The raise really allows us to scale our organization and make an even larger impact," Mathur said. "Impact means not only serving more health systems and more health plans across the country, but making a greater impact on the lives of patients."
In fall 2017, RoundTrip participated in Lighthouse Labs, a nonprofit business accelerator in Richmond that offers mentoring for startup firms. It won the top award, receiving a $5,000 grant.