Forget About Chicken Because Popeyes Has Spicy Shrimp Now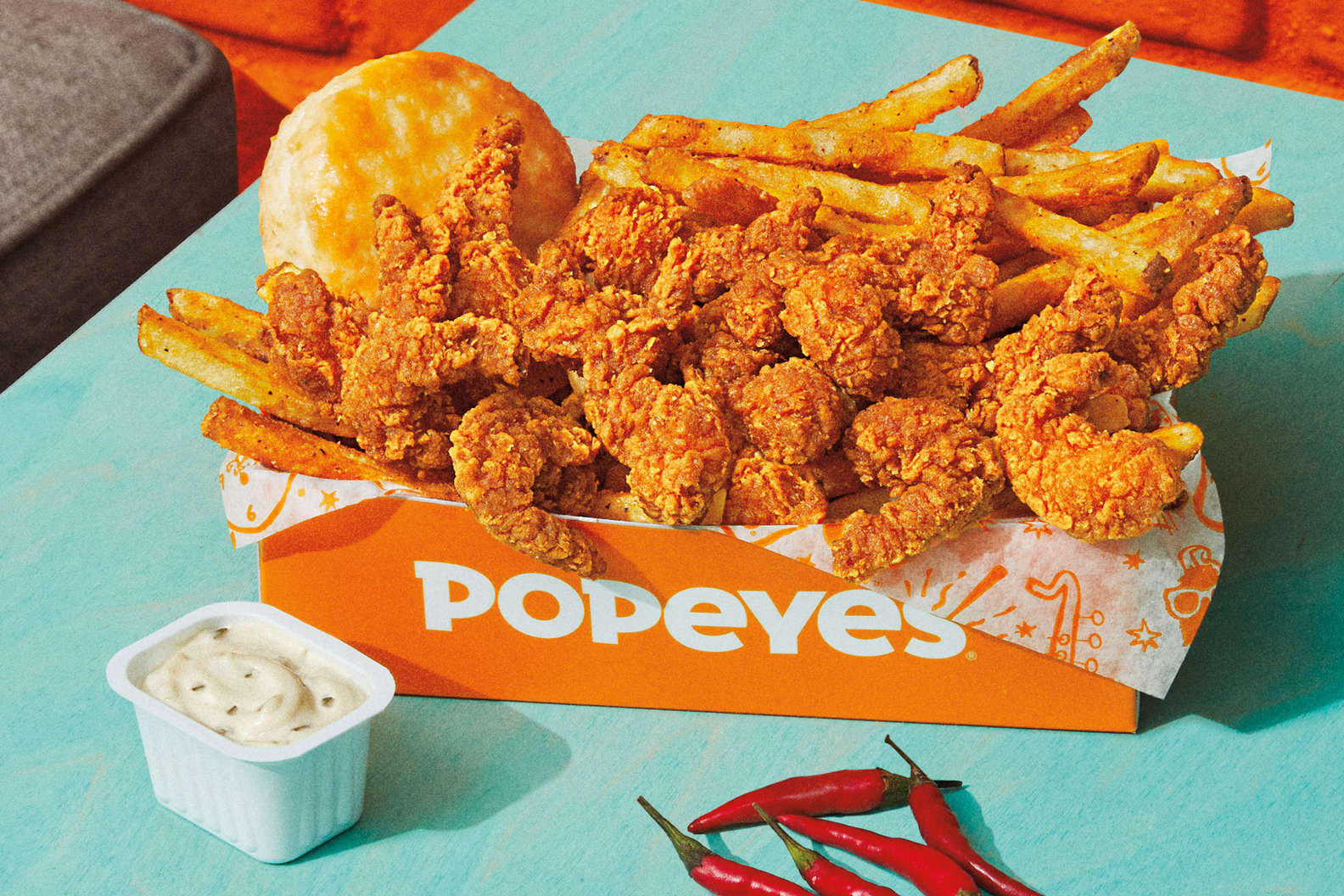 Remember when everyone was focused on chicken sandwiches? It was such a simpler time. While there was a whole "war" over which fast food chain had the best chicken sandwich last year, nobody's really made enough of a breakthrough to truly take the crown away from Popeyes.
A little over a year later, the Louisiana-inspired chain is so content with their dominance that they've decided to take a victory lap and step up their shrimp game. As of November 2, Popeyes locations nationwide are selling something called Wicked Shrimp, a twist on fried shrimp that spices up the seafood staple—literally.
Fittingly for something inspired by Cajun country, there's a whole lot of hot and savory seasoning going on with these Wicked Shrimp. They're loaded with a "blend of Louisiana-style herbs and spice," which includes elements like onion, garlic, cayenne pepper, bay leaves, sriracha, and salt and pepper. Texturally speaking, the Wicked Shrimp should be wicked crunchy thanks to a crispy outer coating. Add a new Smokey Garlic Tartar Sauce for dipping purposes, and you've got a formula that could get even a serious shrimp skeptic to give this a try.
If you need a few sides to further cajole you into eating shrimp from a fast food restaurant, the good news is that you can get 14 pieces of Wicked Shrimp plus a side and a biscuit for $5 from participating Popeyes locations nationwide. The only catch with this seafood offering is that it's only available for a limited time, so be sure to dive in sooner rather than later. After all, who knows when the ocean will call and tell us that they're running out of shrimp.