Every Product Jenna Dewan Uses in Her Daily Makeup and Skincare Routine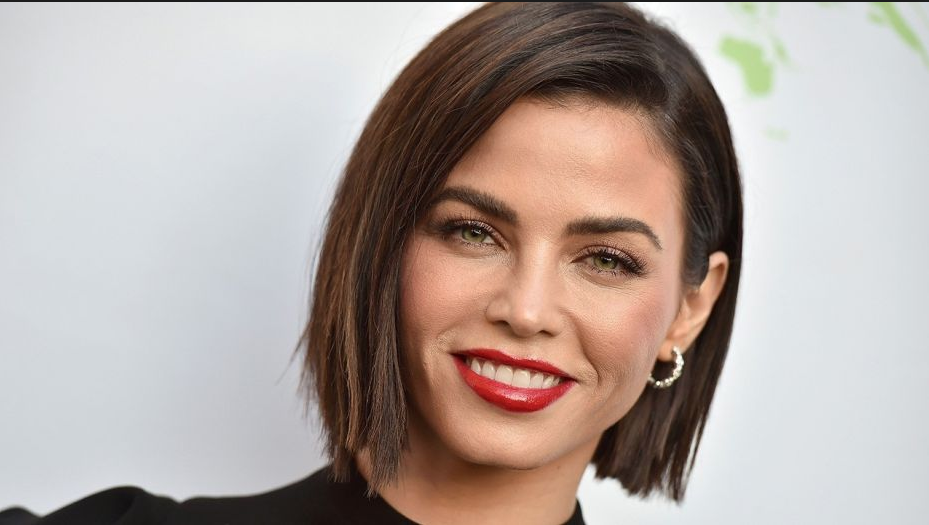 In case you missed it, Jenna Dewan started her own YouTube channel where she's been posting videos about everything from dance to beauty.
The 37-year-old star never shies away from experimenting with colorful, bold beauty looks with her makeup artist Patrick Ta, but on a day-to-day basis, the busy mom sticks to a fairly natural, quick 10-minute routine. In her latest video, Dewan brought fans along in her beauty room as she got ready for the day and showed off each of the go-to products she uses in her look.
"Now I've sort of come down to this really minimal, everyday makeup look. But I wanted to show it to you and see what you guys think," she said at the start of the tutorial.
After prepping her skin with "tons" of sunscreen, Dewan starts her look with the cult-favorite Clé de Peau Beauté concealer ($70) which she pats under her eyes and over her face with her fingers. "This stuff is magic," she said. "It covers everything!" While on most days the star uses only that concealer as her foundation, when she craves a little more coverage, Dewan reaches for Suqqo foundation from Japan.
On her eyes, Dewan uses celebrity makeup artist Jillian Dempsey's Lid Tint ($28) in the shade Bronze from her eponymous makeup line and dabs it all over her eyelids using her finger. "It gives you a little dewy smokey eye kind of look," Dewan said. After that, she moves on to her lashes, curling them with the Shu Uemera Eyelash Curler ($22). She finished off her eyes with a few swipes of the Charlotte Tilbury Full Fat Lashes Mascara ($29)
When she completes her eyes, Dewan then goes back to concealer for more under-eye coverage by combining her two favorites: IT Cosmetics Bye Bye Under Eye Eyelift in a Tube ($29) and Urban Decay Naked Skin Weightless Complete Coverage Concealer ($29).
Next: blush! Dewan believes Chrissy Teigen made "the best blush-highlighting compact" with Becca Cosmetics ($46). "And I'm not just saying this because she's my friend!" the star added. Dewan mixed the two highlighters together using a large La Mer powder brush ($80) and then takes a "tiny bit" of the coral blush on the apples of her cheeks. "This really brightens up the face immediately," she said. And since she loves her dewy glow, Dewan highlights her skin even more with the Hourglass Ambient Lighting Palette ($62) over her T-zone. "It's a powder but it gives you a candlelight, airbrushed look without being powdery," she said. "I make them use this on set all the time."
Finally, Dewan finishes with brows — her favorite part of her entire makeup routine. "I'm a stickler about brows," she said. First, she brushed them up using the spoolie end of the Anastasia Beverly Hills Perfect Brow Pencil in Brunette ($23) and only fills in "a little bit at the top to round out the brow." As for lips, the star has been loving the RMS Beauty Lip2Cheek in Promise ($36) for a soft sheen.
But besides her everyday favorites Dewan still loves to experiment with newness in the beauty community, especially celeb-made launches. Her new obsession (that we're loving too!): Jennifer Lopez'z limited edition collaboration with Inglot Cosmetics.
The actress tested drove a few of Lopez'z just-launched glow-enhancing products and showed off her luminous skin with an Instagram selfie. "Super unnecessary selfie courtesy of my excitement over #jloxinglot We're all after that otherworldly glow of yours," Dewan wrote.
While Dewan didn't include which exact INGLOT X JLO she used, we can presume by her JLo glow she likely applied one of the Livin' The Highlight Illuminators ($23) and of course the Boogie Down Bronzer ($22).
In order to keep her complexion so youthful and glowing, Dewan, a self-proclaimed "skin junkie" takes special care when it comes to her skincare routine.
Both in the morning and at night, the star always washes her face to start with the Facile Clinical Clean cleanser. "It has salicylic acid so it is really good for exfoliation of all of your dead skin cells," she said. Then, she reaches for the Dr. Barbara Sturm Glow Drops ($145) and Dr. Barbara Sturm Hyaluronic Serum ($300). She follows those products with the Nurse Jamie EGF Platinum 3 Restorative Facial Elixir ($198) which is meant to revitalize your complexion using a mixture of oils.
And that's not all! "I'll tell you guys, I have a bit of a routine here," Dewan joked as she reached for her next step, the Living Libations Rose Oil ($40). "To be honest, I don't even know where I got this!" she laughed.
Then Dewan grabbed another product from Dr. Barbara Sturm's skincare line. This time, she used the Sun Drops SPF 50 ($145). "So for me and anyone who knows me or follows me at all understands that I have to wear a ridiculous amount of sunscreen for my melasma," she said.
As for her eyes, the star loves the La Mer The Eye Concentrate ($205). But she admitted "really and truly, any eye cream is good," so don't feel like you need to make such a huge splurge. Then, after packing on all her products, Dewan uses the Nurse Jamie UpLift Facial Massaging Beauty Roller ($69) which "tightens the skin, wakes up your skin and pushes the product deeper into your skin."