Tips to choose the right HandBag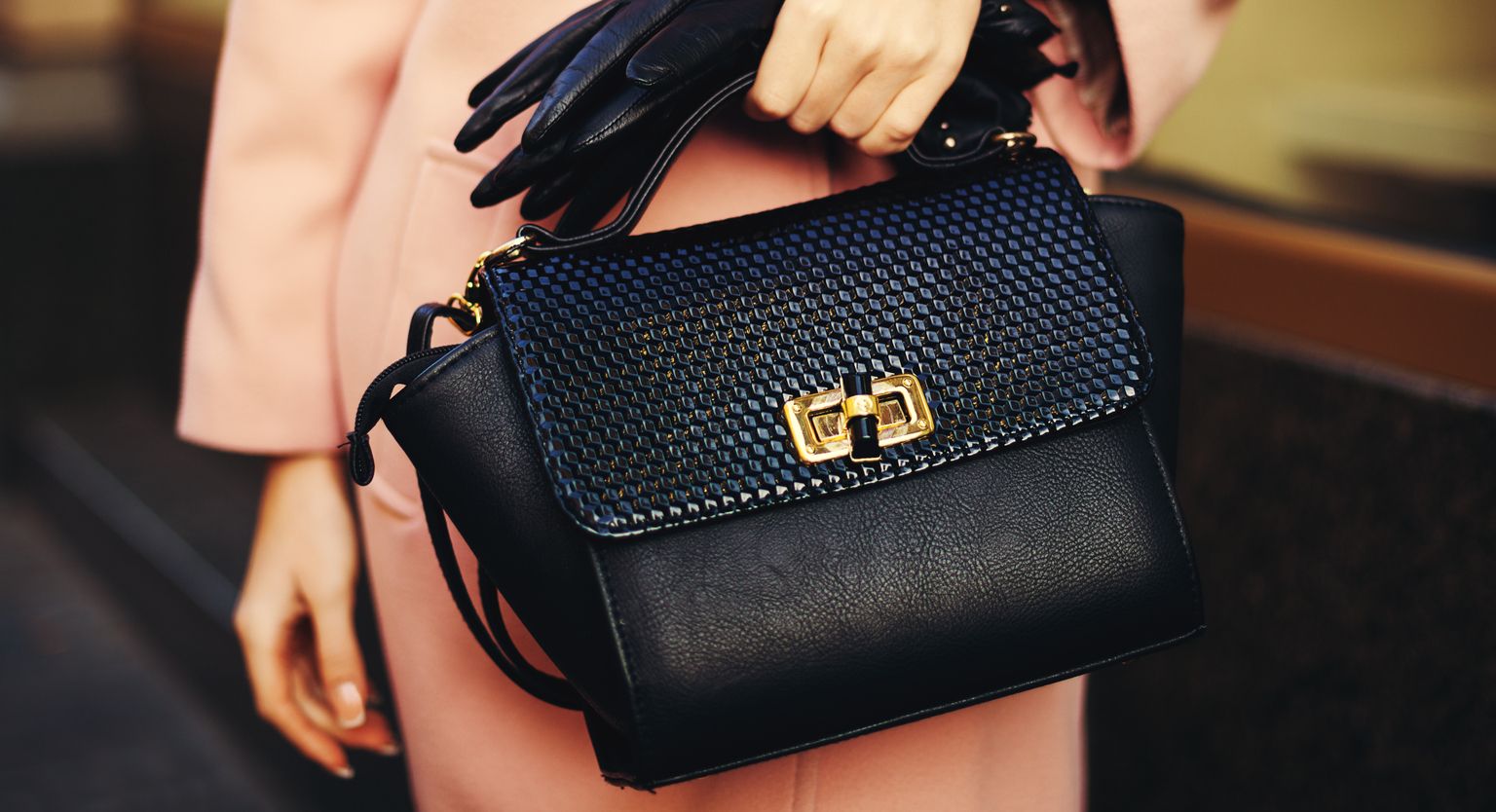 Rule #1: TRY IT ON! Never buy a handbag without trying it on.
The first instincts and emotional state like: "oh my God, that is so cute", do not work for the practical and wise decision making. It is very IMPORTANT TO TRY how the bag looks on you. Everyone is different and individual parameters differ: height, weight, shape, hair, skin color, etc. So take the bag in the shop and try it on yourself and look in the mirror. By holding the bag in your hands look at it and think do you like the structure of the bag, its texture, details – pockets, zippers: silver, gold, metallic, color, form, belts, etc. Imagine how you will look in it, what will you wear with and how you will feel. Outside look at yourself will give you the understanding whether it is your model or not. Usually at this stage you find out your bag or continue your search.
Rule #2. Right size: what size of the bag shall I choose?
According to your taste and preferences it is important to choose the bag material. Some like only leather, others prefer textile (especially in summer) or/and synthetics. However it is essential to choose the RIGHT SIZE of the bag. It is as important as the size of the dress or trousers. If the size will not be correctly chosen it can make parts of your body less attractive like wrongly selected jeans. Well matched bag will prettify your silhouette and contribute to your stylish look.
I would not recommend you to purchase big and very big handbags if you have a small height (below 5.5 inches). Contrary if you are tall and/or big try to avoid micro-bags. They will visually underline the difference between you and the item.
Rule #3. Right model: which model of the bag will complement me?
In addition to the size it is important to select the correct model of the bag that will suit your figure and personality. I usually follow the simple rule: I choose the form of the bag that is opposite the lines/shape of my body. If you are tall and slim than round or/and square/wide forms will be a great fit for you. In case you are small and/or full-figured (size medium to large) than choose more extended and rectangle forms. The secret here is to create visualization contrast.
Rule #4. Comfort: is this bag what I am looking for?
I have already mentioned that before buying a bag you need to try it on yourself. I highly recommend not just quick glance at it but to estimate the comfort of it. I mean to think about the habits of using the pockets inside and outside. I, for example, always buy bags with internal pockets, since I love to have everything to be organized. You should also test how light and/or heavy the bag is how pleasant it is to touch it and guess approximate duration of the piece. If you do not like something about the bag or/and you do not feel comfortable – do not buy the bag.
Rule #5. Center of attention: which part of my body I want to underline?
Remember that the bag underlines those parts of the body that is close to it. Shoulder bag on the belt makes emphasis on the waist. I do not recommend it for those who have widebeltline.
If you carry the bag in your hands the attraction will be on them. So make sure to have a well-designed manicure. Especially on the occasions when you are in the evening dress, holding the clutch in your hands. In case you have big wrists, unattractive fingers, broken nail, etc. – do not choose clutch type bags. If this is the case, I would go with the shoulder bag.
"Cross body" type bag with diagonal belt across the breast makes emphasize on it. So I would not recommend this kind to those who have too big or too small breast size.
Rule #6. Security: estimate the reliability of the bag.
The main purpose of the bag is actually to carry the staff. That is why the bag should be not only stylish and fashionable, but also reliable. I usually ask myself a question: what will I carry in this bag? If the answer is PC, books and magazines, the bag with the open top can be chosen. However, if in addition you are planning to carry the purse the situation will change. Open bag may serve as invitation for unwanted situations.
Rule #7. Honesty: ask yourself does this bag corresponds to the way of my life?
You can fall in love with the bag from the first sight andwith the time, if it will not work for you, the love most likely will disappear. That what I call a "false investment" happened to me several times and I have learned how to avoid it. So before making a purchase take all the things from your old bag like purse, keys, mobile phone, IPAD, snacks, make-up, perfume, etc and try to see how it will fit in the new bag. Take your time and think, what is important for you. Should the bag have internal pocket for the documents, make-up, phone, etc.? Where are going to keep the staff and how often you will take it out and in which manner?
Rule #8. Color & Style: will this bag match my wardrobe and style?
Color projects an important message to the outer world, please read my articles about the colors about that. So when choosing the bag ensure that the color will match with most of your cloth. As well as, analyze in percentage how often you will be able to wear this bag and with what cloth. I would recommend sticking to neutral and common colors like black, grey, red, blue and beige. As well as it should contribute and harmonize your style.
Buying a bag is a complex process and an individual decision that should be based on investigation of your wardrobe composition, personality type and way of living. Remember that the main function of any handbag is to help and organize all the important things that you need to carry with you. It is not the object of jealousy and showing off in front of your friends. Luckily today most of the companies join external beauty with functionality. Therefore I hope that my suggestions will help you in finding the right accessory that will serve as reliable assistant for you! Be happy, be practical, be You!