Nintendo Switch: The Big Games Coming In 2020 And Beyond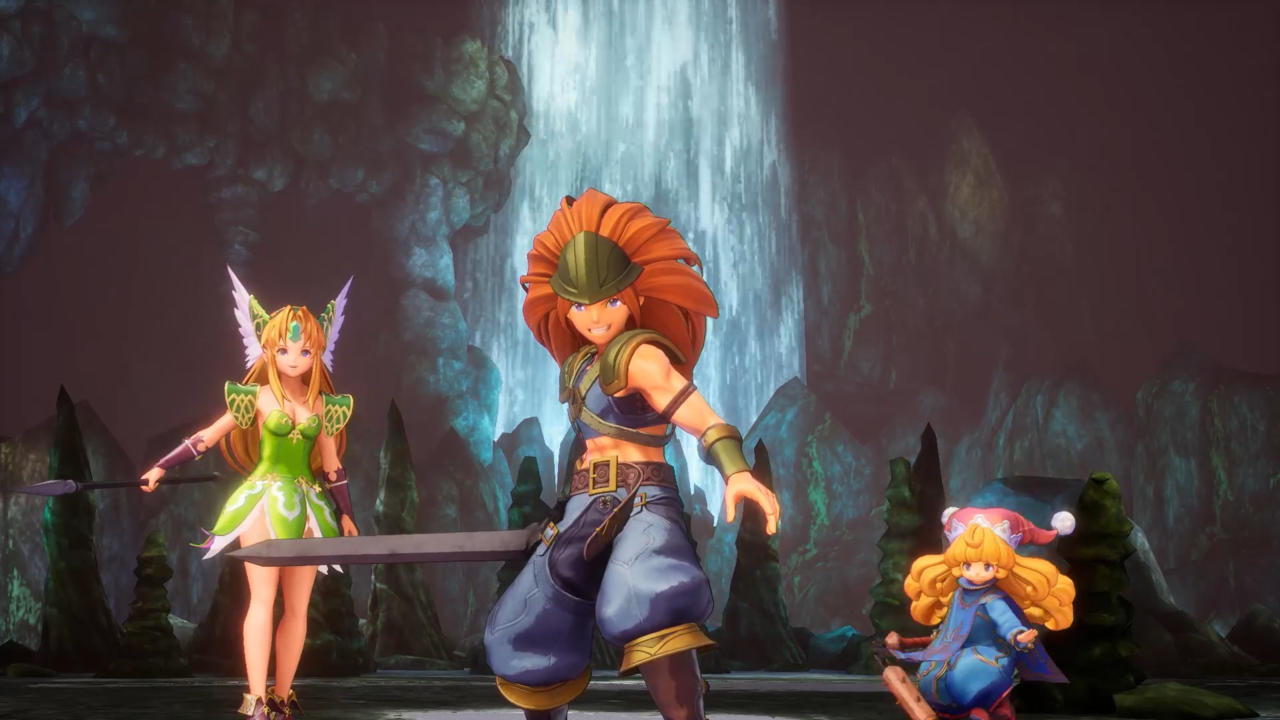 The products discussed here were independently chosen by our editors. GameSpot may get a share of the revenue if you buy anything featured on our site.
In terms of game output, Nintendo's 2019 has been one of its most consistent years yet. It delivered quality games throughout the year with titles like Fire Emblem: Three Houses, Super Mario Maker 2, Astral Chain, and Pokemon Sword & Shield. It was impressive to see the tenured company maintain the momentum it has gathered since the Switch's launch.
While 2019 has come to a close, there are heaps of Switch games worth getting excited about in 2020. Nintendo may be keeping its cards close to its chest in terms of its first-party output, but there's plenty of games from other developers on the way.
Below you can find out more details about the biggest Switch games of 2020 and when they're expected to release. If you're more curious about which games are coming to other consoles, be sure to check out the features breaking down them down in the list below. Also, read our feature covering our 2020 predictions.
More Games Of 2020 & Beyond To Look Forward To:
The Biggest Games On All Platforms
The Biggest PS4 Games
The Biggest Xbox One Games
The Biggest PC Games
Which upcoming Switch games are you excited to play next year? Let us know in the comments below.
Animal Crossing: New Horizons
After seven years of waiting, a new Animal Crossing game is finally on the horizon, and better yet, it's coming sooner than you realize. Set for March 20, Animal Crossing: New Horizons has you building up a town from scratch, beginning your journey boarding the Nook Inc. charter which will ferry you to a deserted island where you'll set up a tent and slowly establish a community.
As you settle into your new home, you'll pass the time doing all the classic Animal Crossing activities, such as shaking trees, catching fish, and giving the boot to your least-favorite animal villagers. But you'll also be able to craft tools and furniture using the materials you collect on the island at Tom Nook's workbench--To think he finally decided to offer actual help amid your crippling debt! If New Horizons adheres to the existing charms of the series, it could very well be the excellent return to the world of Animal Crossing we've wanted for years now. March can't come soon enough!
Release Date: March 20, 2020
Deadly Premonition 2: A Blessing in Disguise
At first blush, the 2010 horror game Deadly Premonition is awkward and stiff, but dig a little deeper and you'll find that beneath all its clunky gameplay lies an oddly charming game that channels the strangeness of Twin Peaks, filtered through the oddly creative mind of Hidetaka "Swery65" Suehiro. It's the game he's known most for, and in 2020, we can look forward to a sequel that will continue detective Francis York Morgan's storyline--but he's not the only detective on the case.
What little we know is this: in 2019, FBI agent Aaliyah Davis is investigating an old case in Boston, one that winds up being connected to a 2005 case in New Orleans that was led by the one and only, Detective Morgan. You will play as both characters, and come to better understand the bridge that spans across the country and across decades. With any luck, Swery's brand of weird will continue to shine in this unexpected sequel--here's hoping he hasn't become too self aware after years of the first game being celebrated as a cult classic.
Release Date: TBA 2020
Doom Eternal
Just when you thought Doom couldn't get anymore wild and vicious, id Software shows up with Doom Eternal. The 2016 reboot caught many of us by surprise with its fast-paced and fluid combat scenarios and unapologetic attitude. So what could a new Doom do differently while maintaining its core conceit? It's the little things that matter.
Having played preview demos of Doom Eternal, its new traversal mechanics almost immediately set it apart from the previous game. You'll be navigating Hell and derelict space stations with new climbing abilities and hooks to latch onto and swing to distant platforms, which provides you more options in your combat approach than before. Enemies now have damage models for parts of their body, which adds another layer to firefights. This is all on top of the flow of chainsaw and glory kills to keep your ammo and health replenished in the midst of the chaos.
Doom Eternal is also trying to do something new for multiplayer with its asymmetrical modes--Battle mode pits players as demons to face off against one doom slayer and incorporates MOBA elements, while Invasion lets players invade others' single-player campaign in certain instances. The developers at id Software appear to be doing their darndest to separate Doom Eternal from 2016 while delivering what fans love most: ripping and tearing demons.
Release Date: TBA 2020