How To Use 2020 Pop Culture Trends to Elevate Consumer PR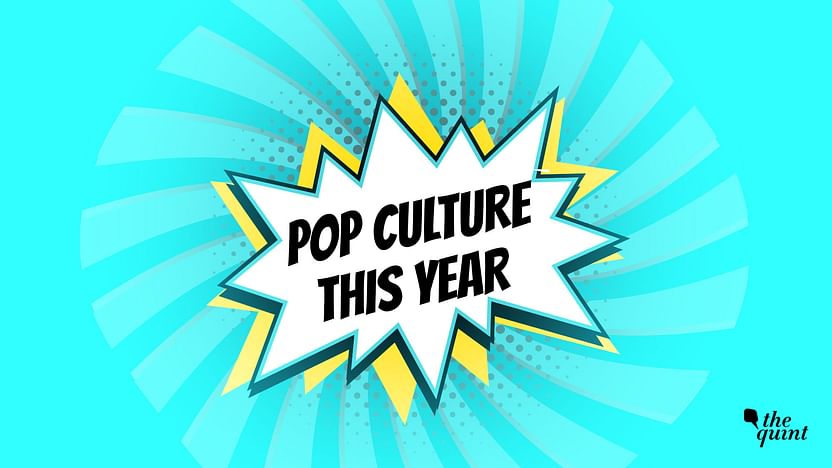 Can you believe 2020 is almost here? You may already be starting to brainstorm New Year's resolutions, whether personal goals—like hitting the gym more often or cutting out sweets—or professional goals, such as increasing brand awareness. While we may not be able to help you with accountability at the gym, we do have some tips to help elevate your public relations efforts in 2020.
How PR Can Leverage Pop Culture Trends
Who remembers the great "dress debate" of 2015? You know, the one where you thought the dress was black and blue, but the person right next to you saw white and gold? This is a great example of how a culturally relevant trend can garner major media coverage. Roman Originals (the retailer behind the dress) capitalized off this viral conversation and created a version of the dress in white and gold to further the frenzy. And it worked: Roman Originals saw a 17,550 percent increase in press mentions within the following month. Tying in pop culture events and trends is a great way for your brand to join the conversation around topics that will be swirling around the office water cooler (regardless of industry) or trending on Twitter.
1. Movies & Television
Wonder Woman, Mulan, Black Widow…the list of highly anticipated movies coming out in 2020 goes on and on. Know this: The Lizzie McGuire reboot (my middle school self can't contain my excitement), the Oscars, the Met Gala, and so on all are topics people will be chatting about—don't miss the chance to join that conversation! If there is a popular movie, TV show or documentary highlighting the benefits of fresh and healthy eating, by all means, pitch away! However, if there isn't a natural angle for produce, consider thinking outside the box: are there opportunities to change the on-pack design to be relevant, perhaps by creating a specialty, limited-time option?
When the final season of Game of Thrones aired, brands from Shake Shack and Oreos (Nabisco) to Mountain Dew and even the Red Cross took advantage of the opportunity to tie their product to this major pop culture event. CPG definitely takes advantage of such occurrences—so why does fresh produce shy away? If you want to garner coverage and secure a PR win for fresh produce, it's extremely helpful to be able to pitch the announcement of a new design or specialty item around a relevant and timely event.
2. Sports
2020 is certainly a great year for sports: the Summer Olympics, the NFL's centennial and of course, events we can always count on, like the Super Bowl, March Madness and the Master's. All these events will be hot topics throughout the year- especially the Olympics, which is an event that is literally talked about around the globe. As we know, nothing brings people together quite like sports and we all know when people are gathered in a room, food is also present.
Sporting events are one of our favorite pitch angles for fresh because of all the watch party snacking round-ups. Editors are always looking for snacks and finger foods that make for easy entertaining, and as people care more and more about eating fresh, plant-based foods, know that snack round-ups full of Oreos and Goldfish won't quite cut it anymore. Editors are in need of content and ideas—and fresh has the answers! We are full of recipe ideas and products in this industry; we just need to more effectively pitch those to editors. Positioning your product and brand as a unique way for people to enjoy watch party eats is a great way to capture an editor's attention.
3. 2020 Cultural Events: Space Edition
There is no shortage of cultural (and planetary!) events happening in 2020. Things to look out for in the New Year: the leap year, a meteor shower, NASA Mars Mission and even a conjunction between Jupiter and Saturn. We know what you're thinking: "Great, but completely irrelevant for fresh produce." But once again, dare to think outside the box!
Various brands and companies knew this would be a highly discussed event and decided to take advantage of the opportunity: Warby Parker handed out free pairs of eclipse glasses at their store, Krispy Kreme offered a chocolate version of its original glazed doughnut, and even Chiquita Bananas got in on the excitement. How was fresh able to join the conversation? Chiquita realized that right before and right after the moon completely covered the sun, the solar system would look like a giant banana, and they handed out free eclipse glasses in New York City to help residents view the "giant banana in the sky."
Chiquita strategically thought through the opportunity to capitalize on a culturally relevant topic to build exposure for their brand—and we imagine Chiquita's PR team pounded the pavement getting the message out to editors in NYC to stop by the Chiquita pop-up. Because they chose such a high traffic area (where most major publications are located, as well) the exposure they received for their brand was well worth the effort creating the campaign—and from a quick Google search, it's clear that editors also loved the idea.
A common mistake we make—in fresh produce in general and public relations in particular—is thinking, "This has nothing to do with us." We need to be diligent about leaning in and capitalizing on pop culture events, and finding those ways to relate, in order to help fresh produce stand out in consumer media. Instead of continuing to let CPG own these fun pop culture events, let's think strategically about how we can elevate public relations for our brands in 2020!