You Don't Have to Paint a Room White to Make It Feel Bigger...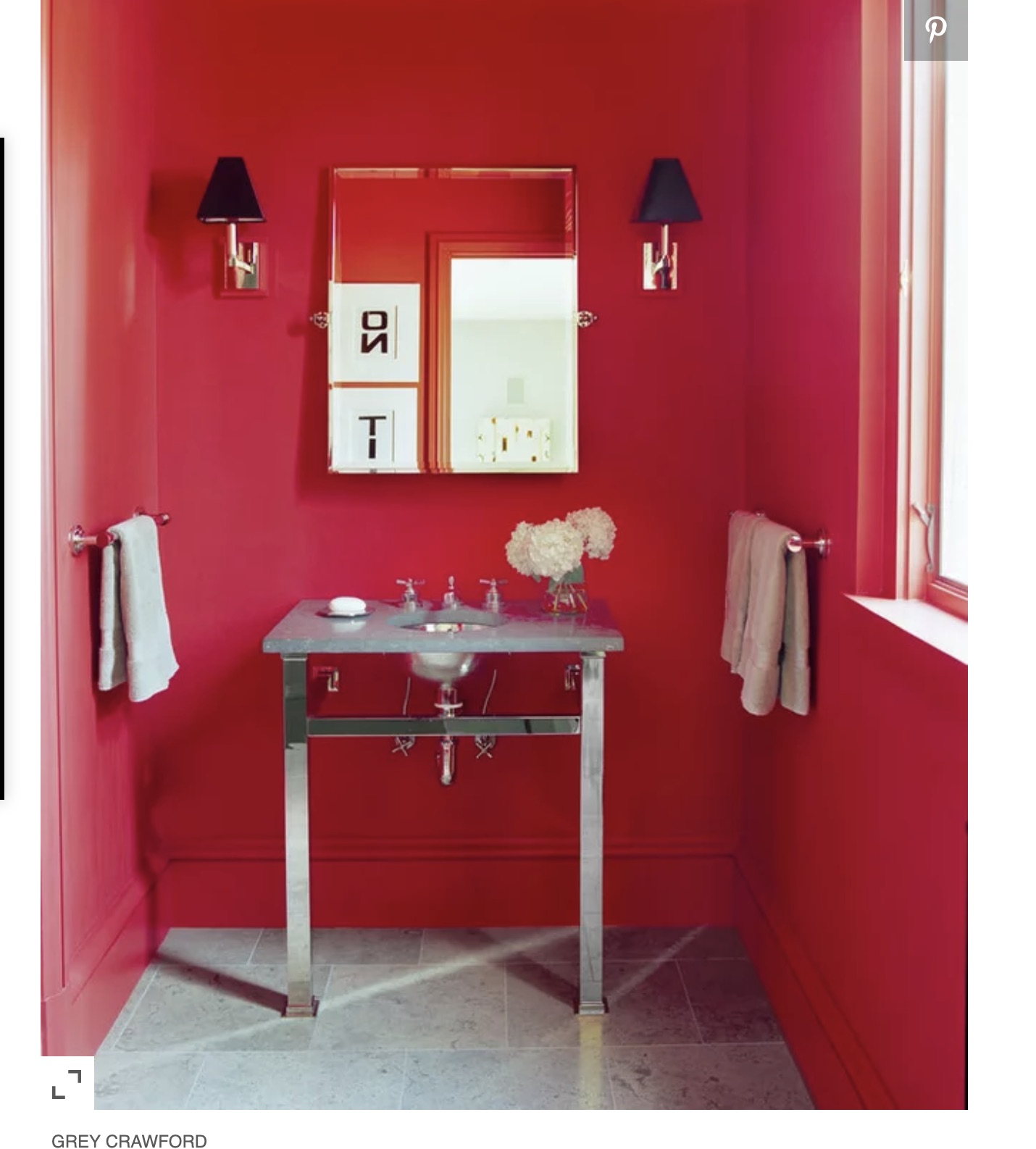 Whether you live in a shoebox in the city or a stately suburban home, you have probably all asked yourself at one point or another, "Which paint colors will make a room feel bigger?" The safe answer we all gravitate towards is white, but that neutral hue is not for everyone. Luckily, there are some tricks you can use to make a room feel more expansive, no matter what pigment you favor. Here are three ways to achieve the effect.
STICK TO ONE COLOR
"The easiest way to make a room feel larger is to paint everything (the walls and trim) the same color," advises N.Y.C. color consultant Eve Ashcraft, who is hired by her residential and commercial clients for her color coding expertise. "By doing this you reduce the visual stimulation that occurs when your eyes discern a color change, and this reduction creates a sense of spaciousness."
CONSIDER WHITE... OR DON'T
When in doubt, choose white. "White is a classic choice because it reflects and maximizes any natural light flowing in, making a room visually seem larger. Plus it provides a vast neutral canvas for any colors you choose to add," explains Australian decorator Greg Natale. "Conversely though, a dark shade, such as a charcoal gray, can add a remarkable amount of depth to the space," he says. "As long as you have enough natural light in the first place to balance it."
KEEP IT TONAL
If you're adamant about accenting the trim, you can apply a light shade to the walls and then go slightly darker on the trim, says Joa Studholme, color expert at English paint company Farrow & Ball. "This will make the room feel bigger because you've got the lightest color on the biggest surface area." Do not do the opposite though. Painting a strong color on the walls and a light color on the trim will instantly shrink the room, she warns.